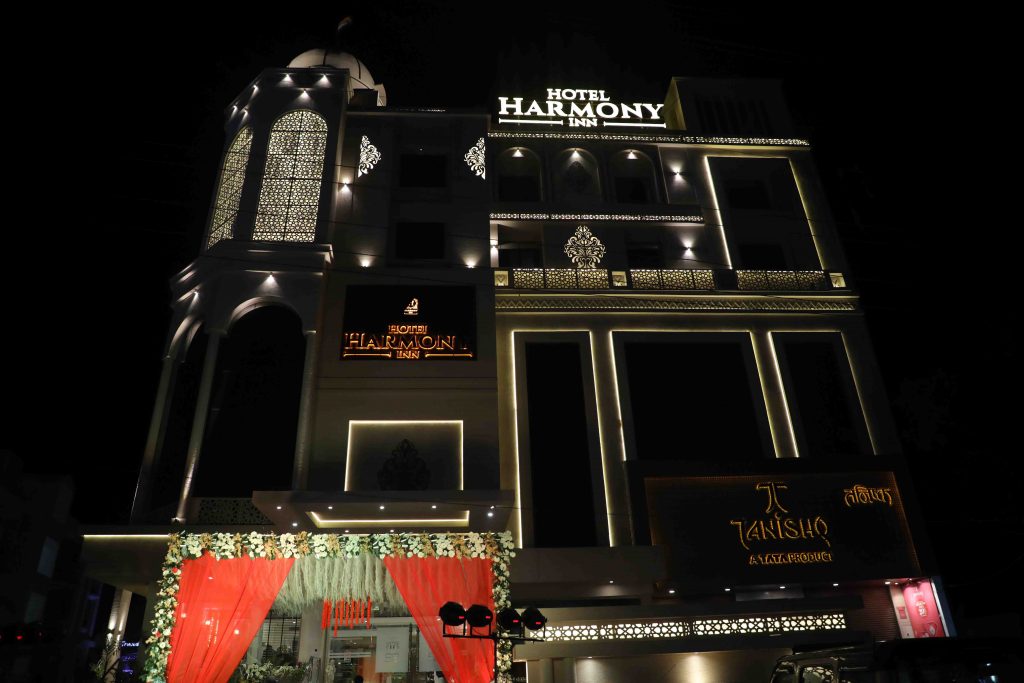 Welcome To Hotel Harmony Inn
Hotel Harmony Inn is a newly renovated Grand and Luxury Hotel at Main Garh Road, Meerut which offers a wide range of Facilities at one Place.
It is a Complete Solution of Restaurants, Rooms, Banquets, Party Halls, Conference Room and a Bar.
At Hotel Harmony Inn, we offer you with World Class Hospitality Services. Besides offering well furnished Accommodation Facilities, we also offer Event Management to our Clients.
Experience the warmth of Hospitality at Hotel Harmony Inn.
You will be surprised by the delicacy of our Rooms and Restaurants, which are Intelligently Designed to revive you.
Selection of Restaurants, Party Halls, Conference Room suiting your Business Meetings, Celebrations, Get together etc. with all modern State of the Art Infrastructure for a Memorable Function, Rooms that offers you all the Luxury you would expect and value you simply cannot Ignore, Hospitality and Round the Clock Service gives you the Comfort and Attention that you'd expect and more. Hotel Harmony Inn is at a Perfect Location to eat party or simply combine Business and Pleasure.
Rely on us to provide the Perfect Ambience, whether you've come for a day of Meeting with Colleagues, or an Evening to Enjoy a drink at our Bar, a small get Together or a little of both.